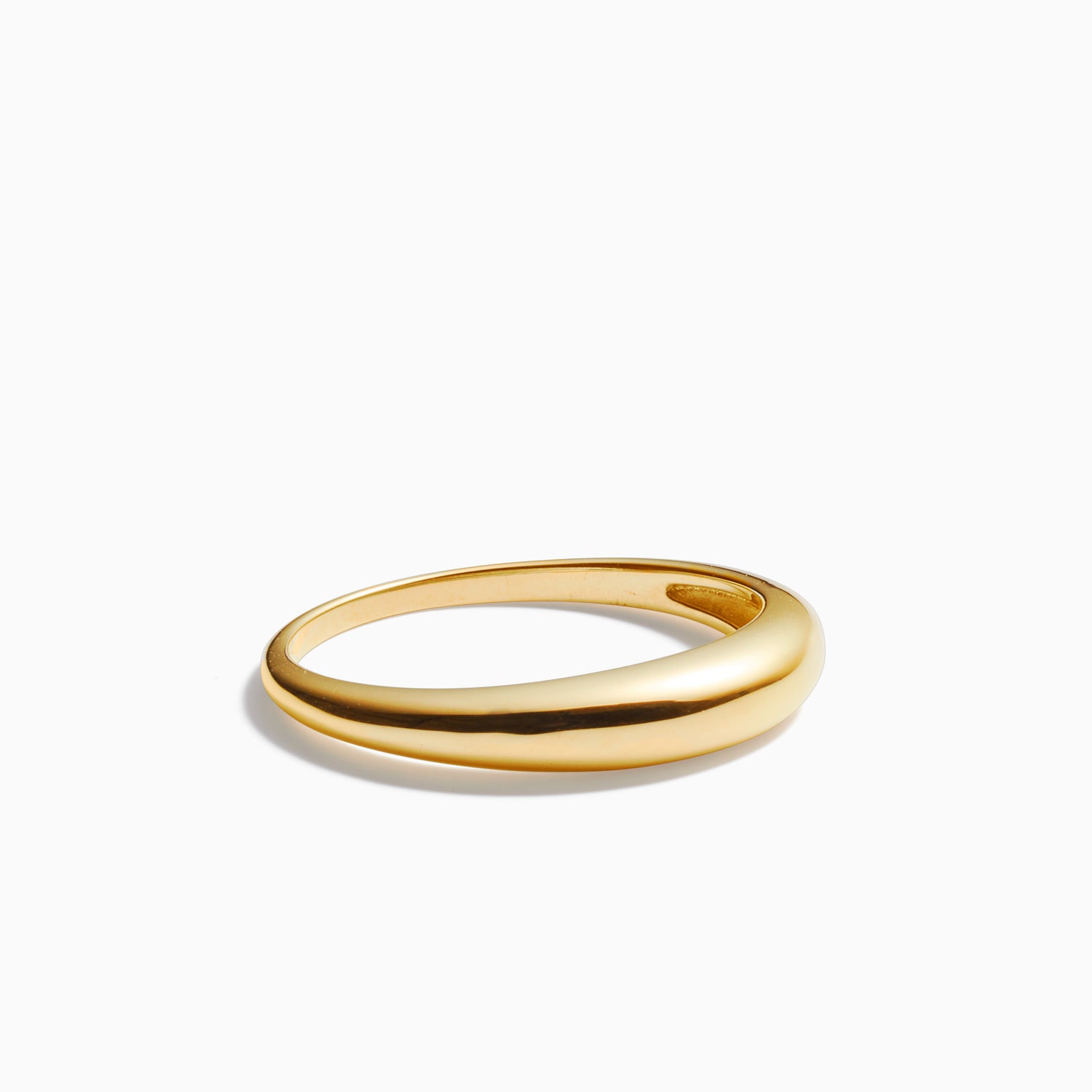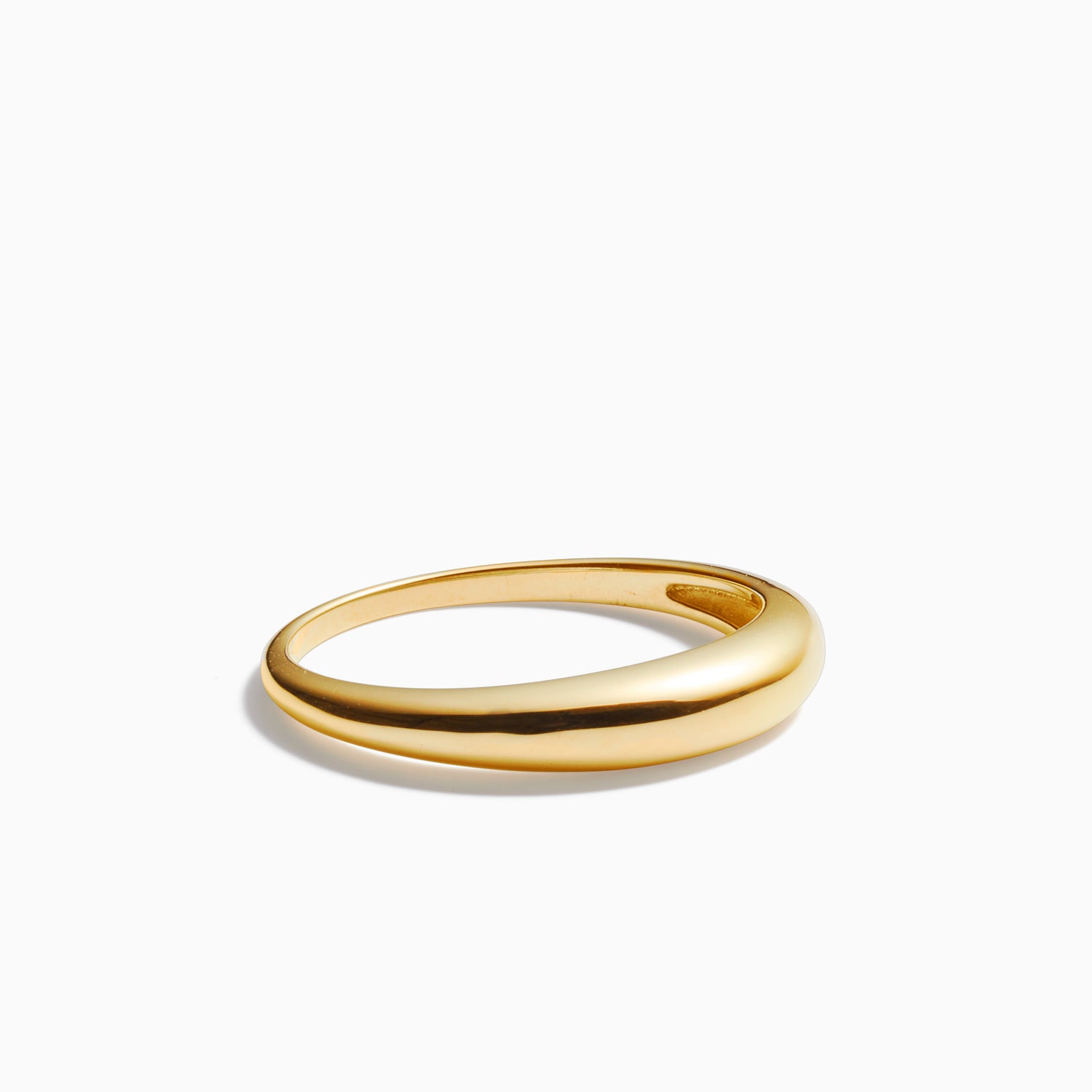 14K SOLID GOLD
Our 14 karat solid gold jewelry is made to last forever; they will never discolor or oxidize. To reduce our impact on the environment, we work as much as possible with recycled 14k solid gold. Where this is not (yet) possible, we use gold that has been mined responsibly and certified according to the conditions of, among others, the Responsible Jewelry Council (RJC).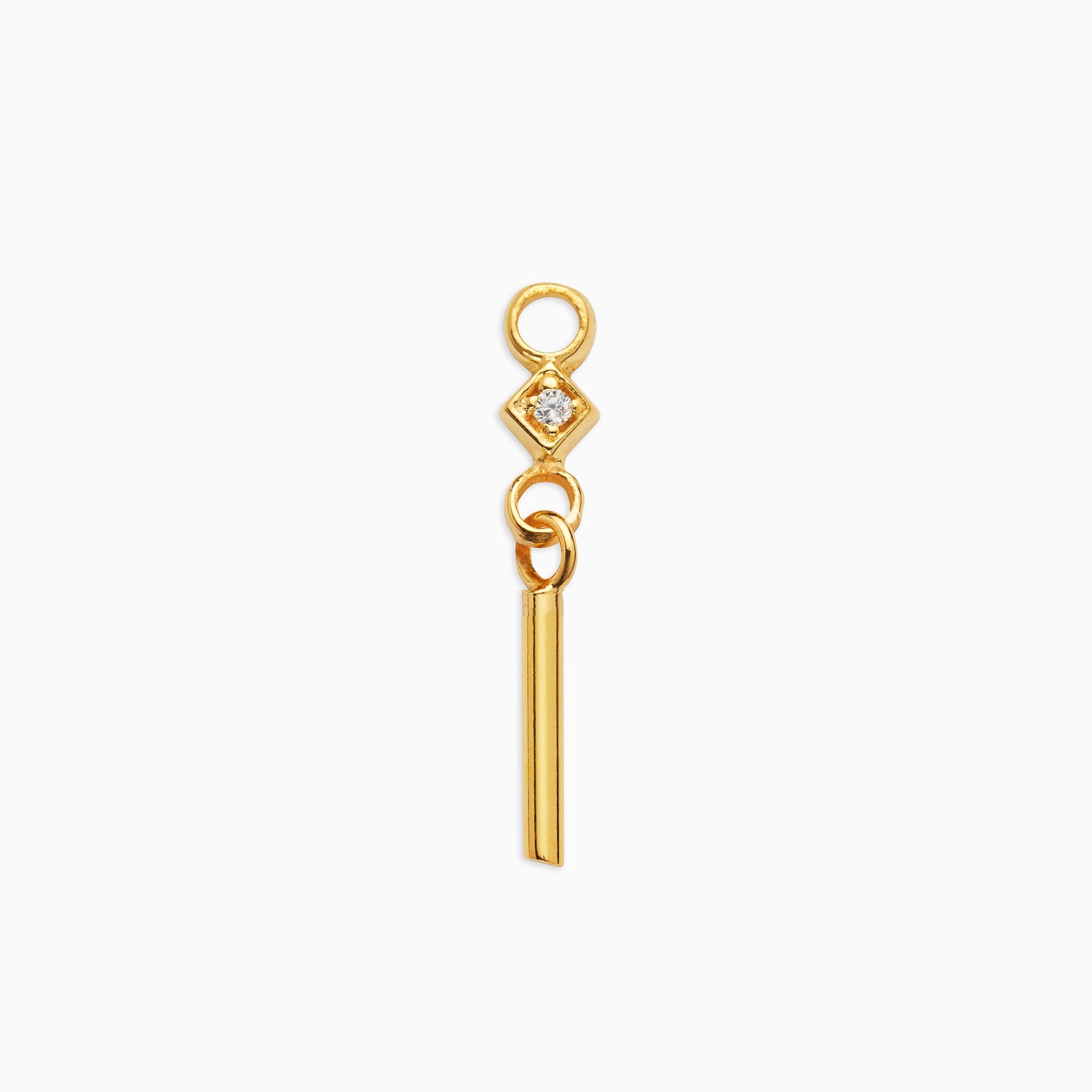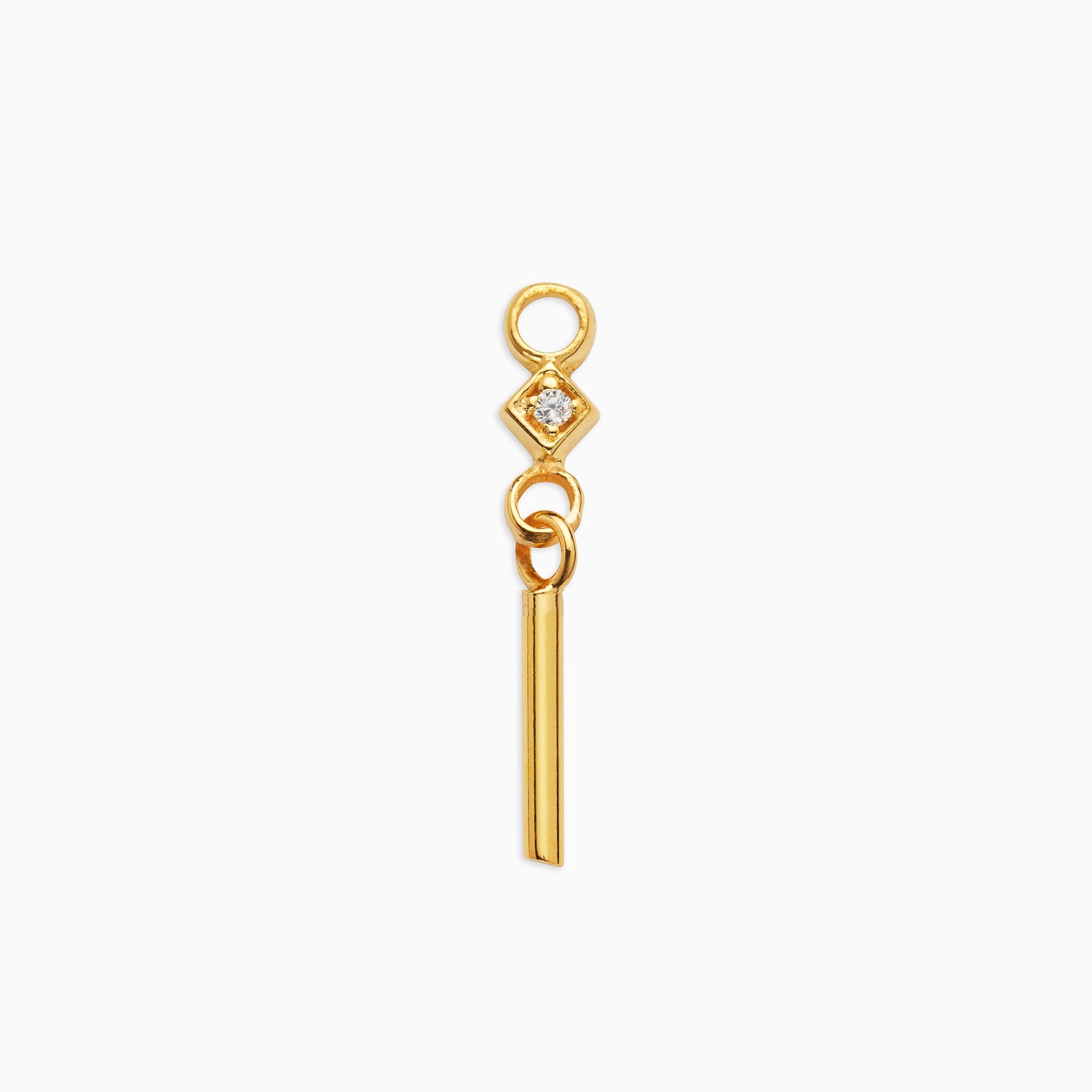 GOLD PLATED STERLING SILVER
Our gold plated sterling silver jewelry all have a base of recycled sterling silver with a layer of 18 carat gold on top. The thickness of this gold layer varies between 0.25 and 1 micron, depending on the piece of jewellery. All our gold plated sterling silver jewelery is provided with a protective e-coating for a longer finish.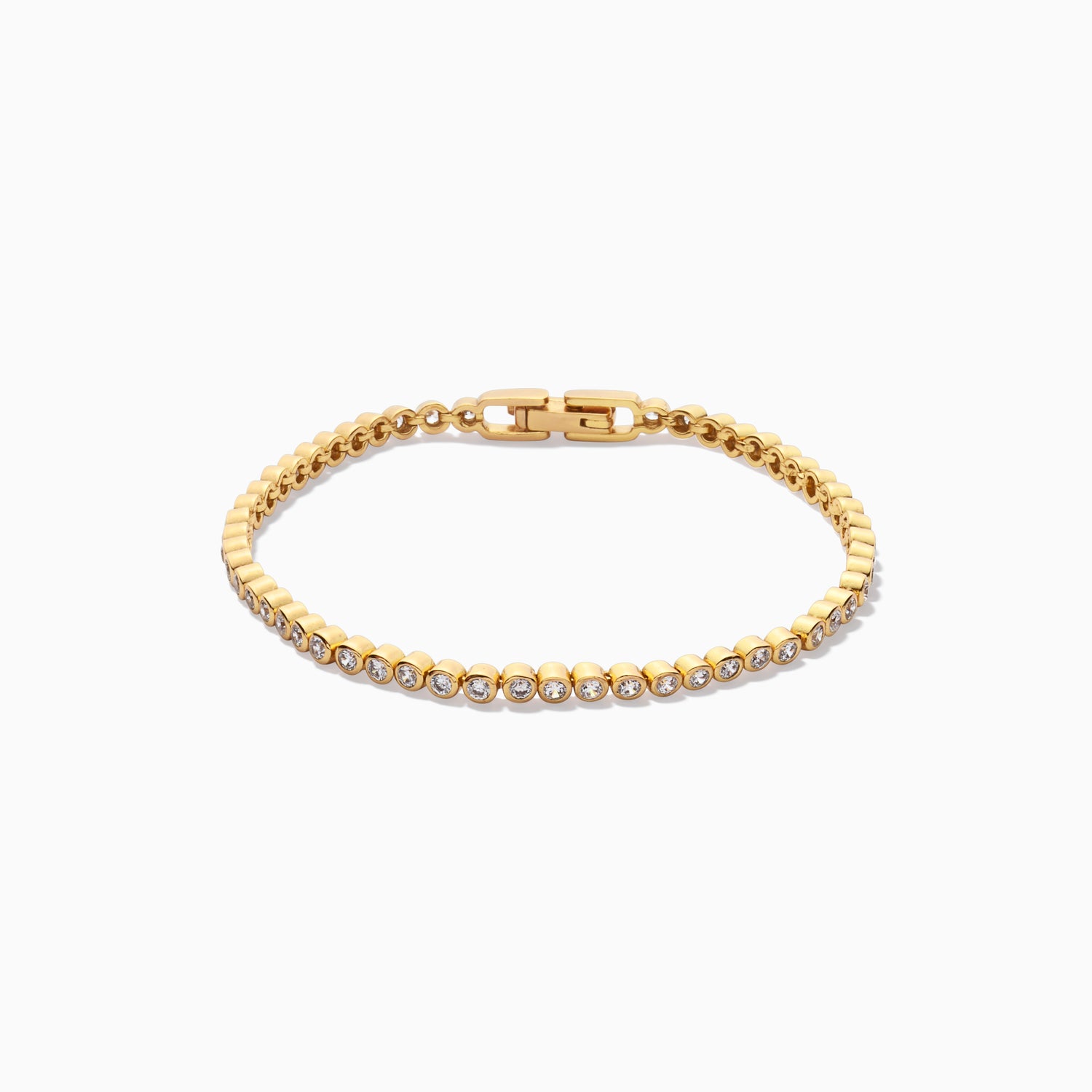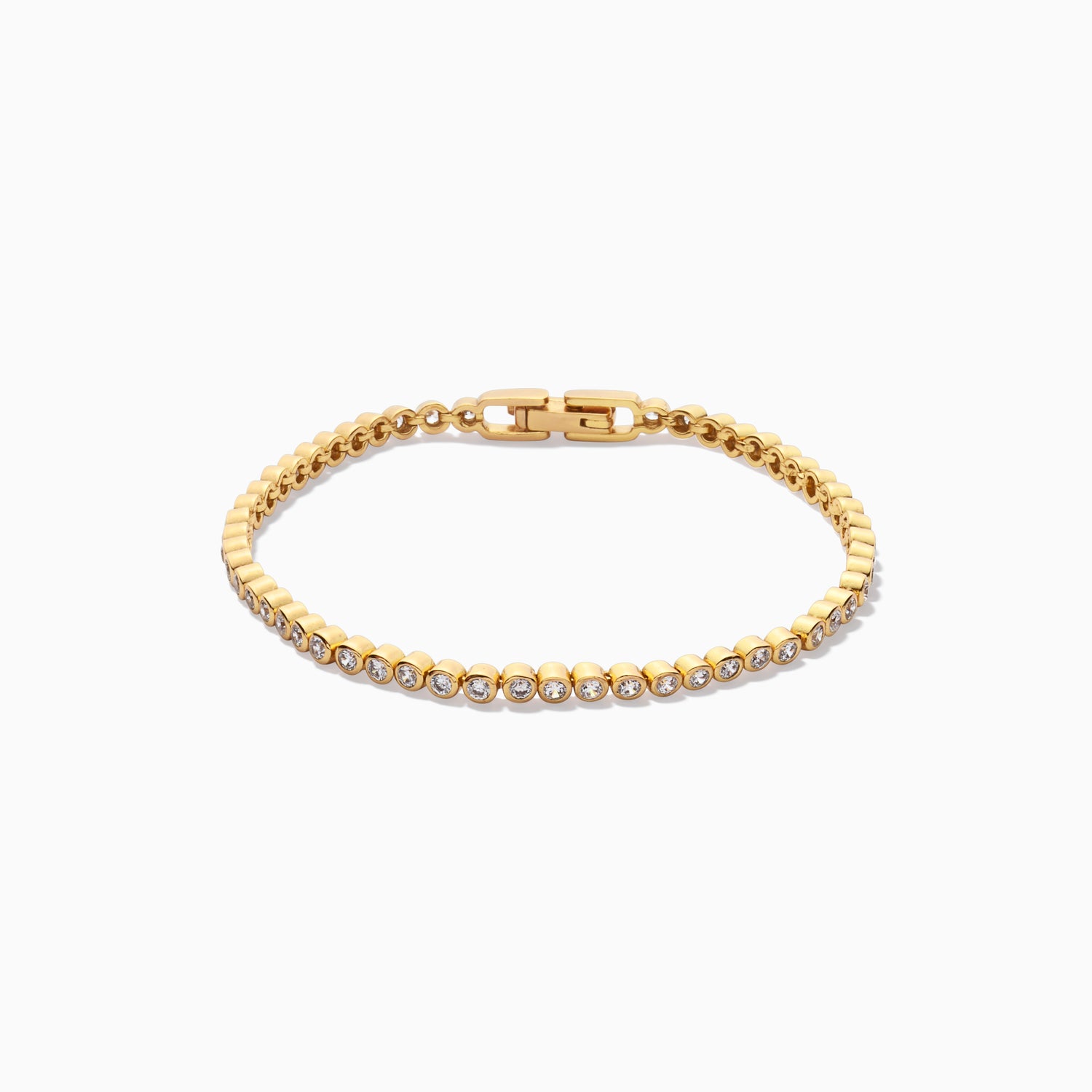 GOLD VERMEIL
To qualify as gold vermeil, the base material must always be sterling silver with a thick gold layer of at least 2.5 microns. All our gold vermeil jewelery has a thick 18 carat gold layer of 2.5 microns over a base of recycled sterling silver, with a protective e-coating on top for an even longer finish.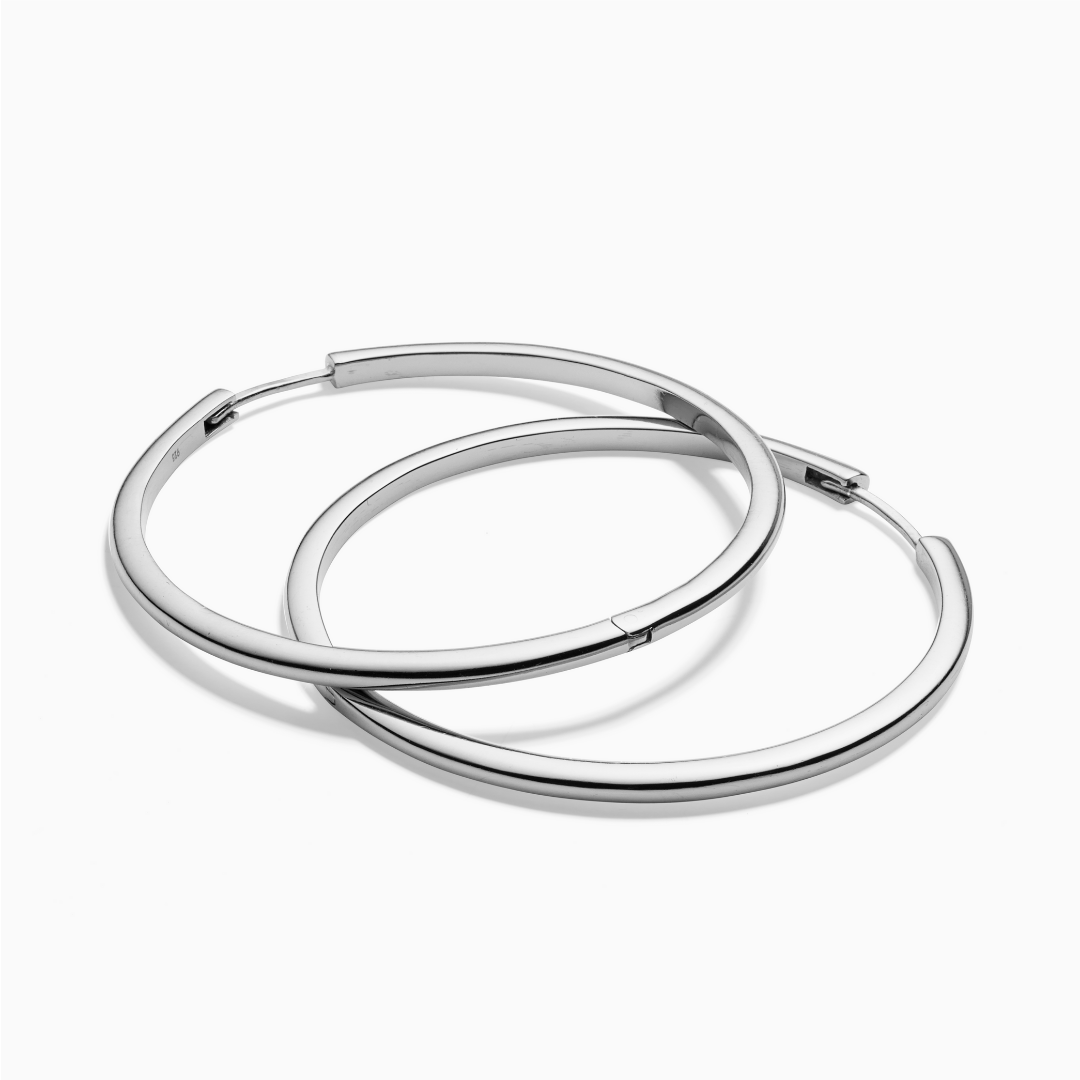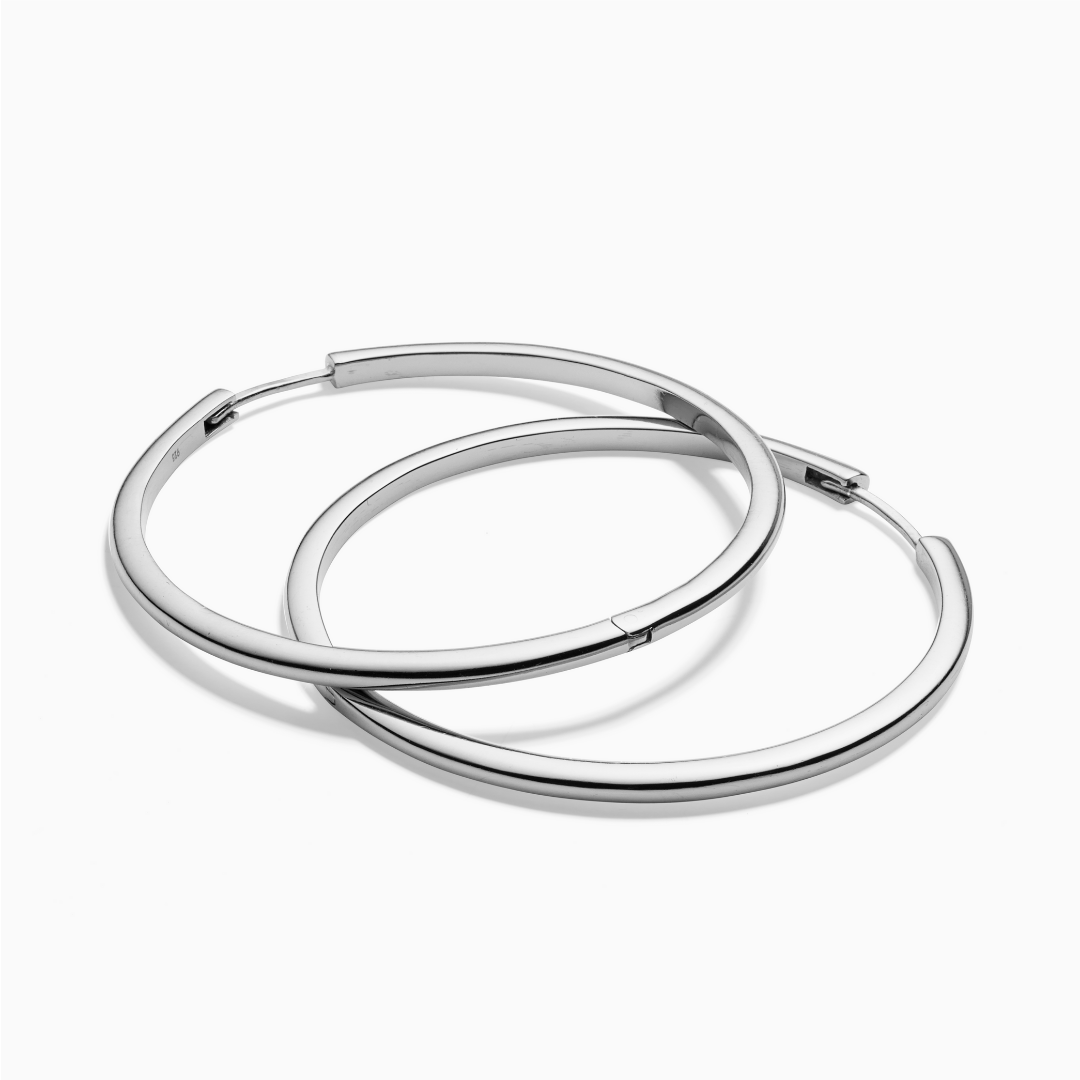 STERLING SILVER
Quality starts with the basics. That is why all our jewellery, both silver and gold plated and gold vermeil, are made from recycled 925 sterling silver. This is a higher quality and more sustainable alternative than, for example, brass and stainless steel.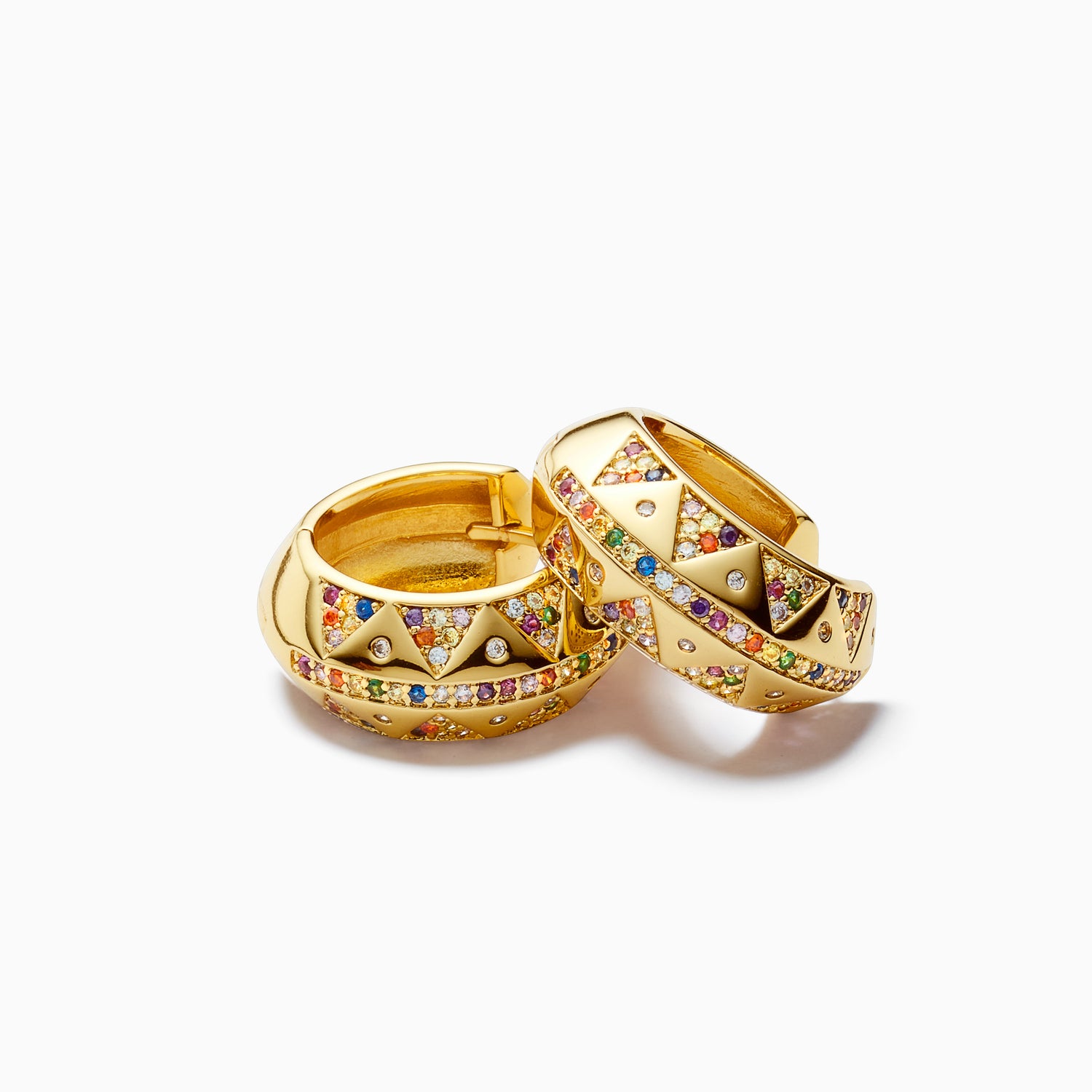 18k gold plated brass
Our 18k gold plated items have a brass base with a 18 karat solid gold 1 micron layer. We use this material for some of our statement pieces. The reason we use brass instead of sterling silver is because of the affordability. These items are still very durable, the only difference is the base of the item.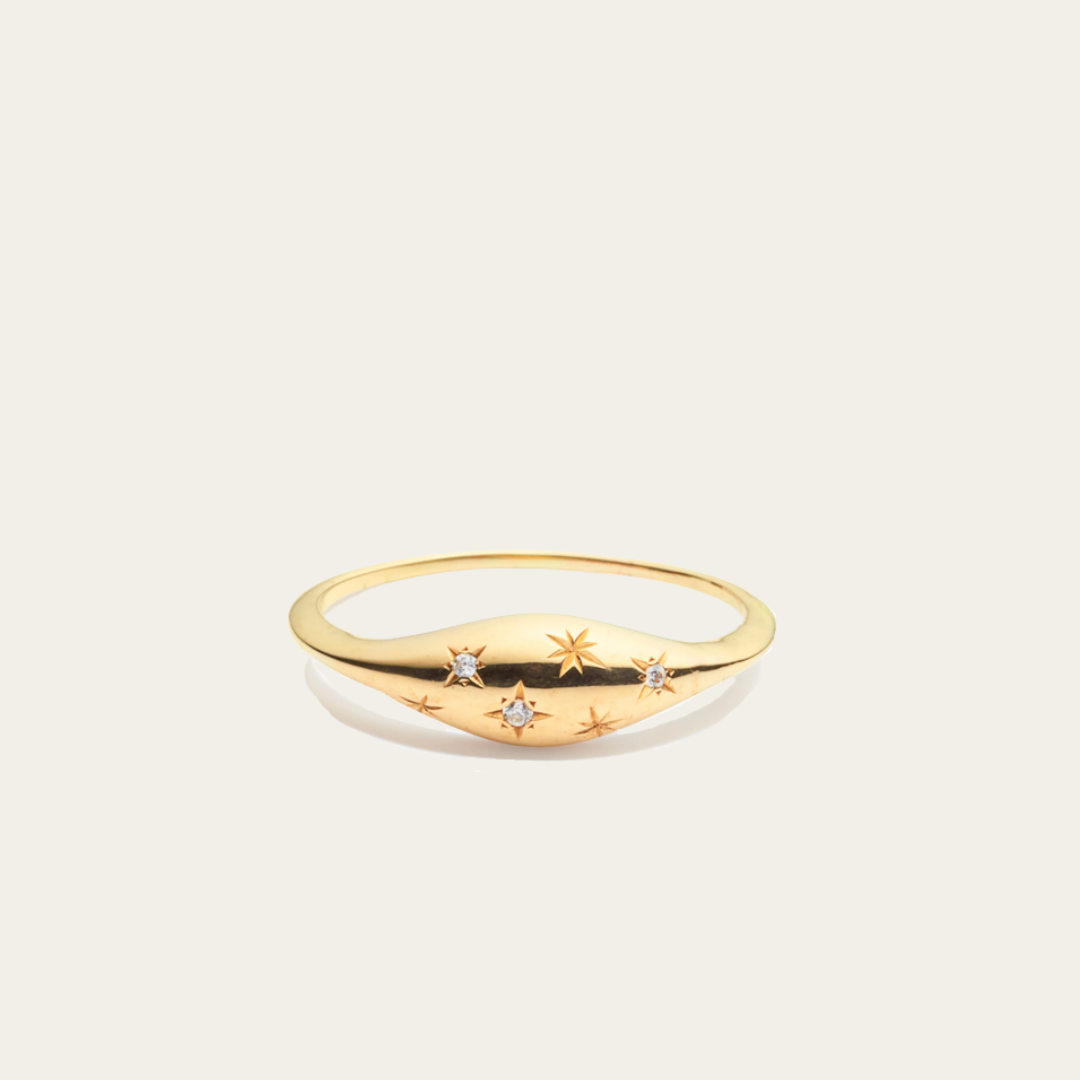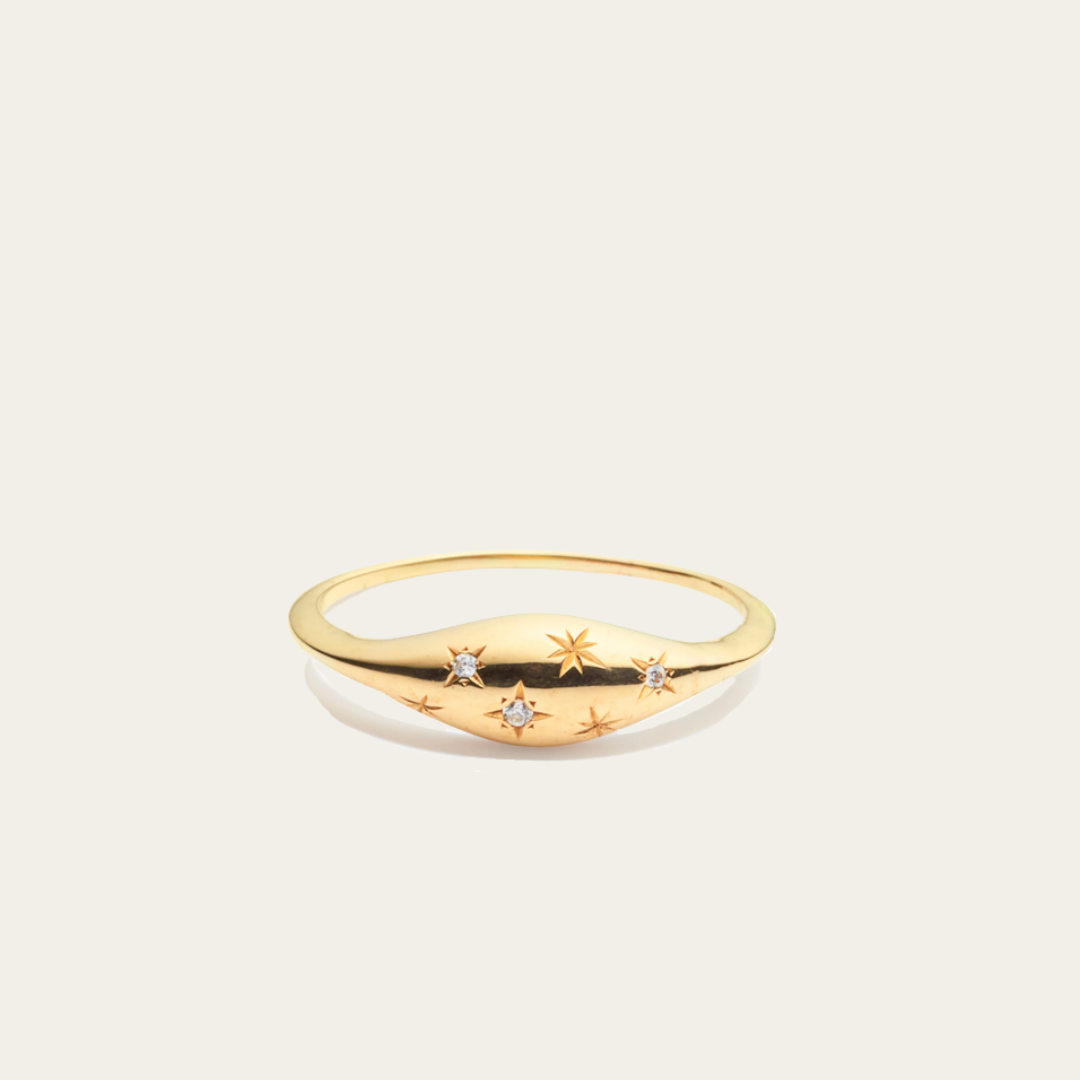 REMAINING MATERIALS
DIAMONDS & GEMSTONES
Our 14k solid gold rings are finished with high quality gemstones and genuine diamonds that are certified by the Kimberley Process.

CUBIC ZIRCONIA (CZ)
Cubic zirconia is a synthetic stone that comes closest to diamond in appearance than any other material. This makes zirconia a sustainable and affordable alternative to diamond.

FRESHWATER PEARLS
Our pearls are freshwater pearls (not synthetic) and therefore unique in color and shape.
Jewelry care
Keep your jewelry shiny and beautiful for as long as possible with these tips:
• Take off your jewelery when showering/swimming/exercising/sleeping.
• Avoid contact with cream, perfume, oil and other cosmetics.
• Store your jewelery separately in an airtight and light-tight container, such as your Eline Rosina jewelery box.